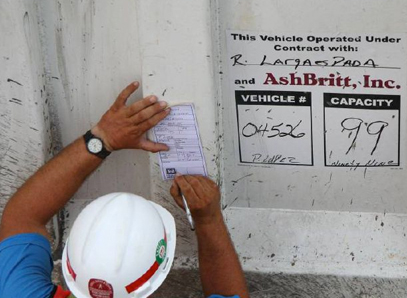 Fleet Tracking Software for Load Hauling and Disaster Cleanup in Michigan and the US
Does this sound familiar? Hundreds of handwritten load tickets and hours of collating only to find incomplete, illegible, inaccurate, late, or missing information in load tickets. This cumbersome manual process involves a lot of people touching the load tickets and quite often results in late billing and delayed payments for your business.
---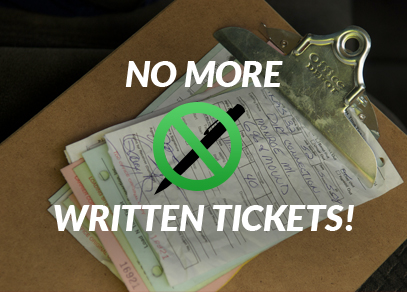 TicketWatchTM Eliminates the Hassle of Paper Load Tickets
Our state-of-the-art tracking system captures data and signatures along with a time and date stamp using rugged hand-held scanners. Load information is saved on the scanner then uploaded to the TicketWatch™ website, making it immediately available for viewing and billing. Tracking of loads and fleet management is simplified - saving you time and money. Invoicing your customers becomes as simple as pushing a button with our computer generated software. It generally takes less than 15 minutes to learn to use the TicketWatch™ scanner system. You can leverage our Automated Debris Management System commonly referred to as ADMS to ensure optimal accuracy and save money.
TicketWatch™ works with private businesses, local, state, federal governments along with regulatory agents to provide precisely documented information available for close scrutiny.