Debris Management System That Ensures Optimal Accuracy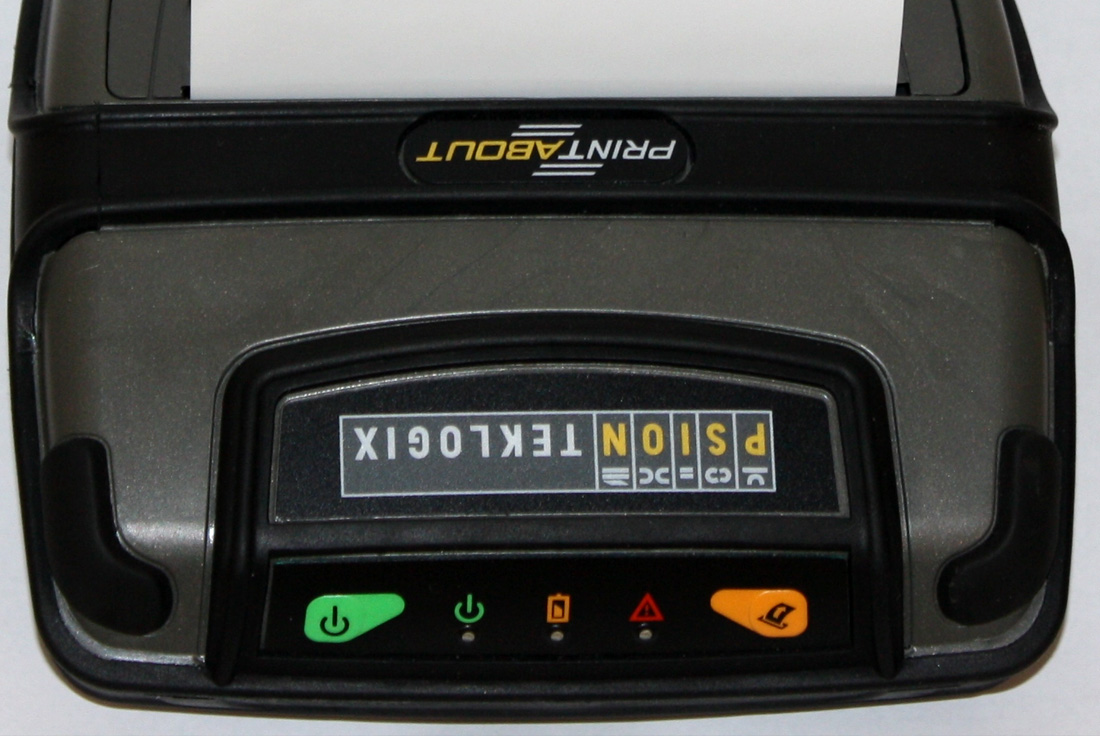 From natural disaster recovery operations to new construction projects, debris and materials management are critical for safe, efficient work. The more effectively your company can clear away debris and bring in new materials, the faster it will finish the job and the fewer mistakes it will make. This process, however, requires careful coordination between countless truckers, managers, and workers, and even minor errors may compromise the entire operation. Ticket Watch™ provides advanced software to automate all material management processes, paving the way for successful recovery and construction efforts.
---
Debris and Construction Management Software
Ticket Watch™'s construction and disaster management software is suited to trucking and hauling companies throughout the industry.
It allows you to:
Verify Volume - Our programs evaluate the volume of material that your trucks can carry, ensure that no truck is assigned to a job that it cannot handle, and certify your trucks for their jobs.
Track Trucks - In addition to determining if a truck is capable of a job beforehand, our software also monitors your vehicles in real time. It can accept or reject haul tickets and track trucks as they enter and leave dump sites.
Overcome Obstacles - Ticket Watch™ programs will identify leaning trees, hanging branches, stumps, and other materials that could obstruct a construction or disaster recovery job. They then oversee the removal of those obstacles and document that they have been dealt with.
Surmise Subcontractors - If your company hires a subcontractor, our software will amass and study all relevant data on that business. This includes the equipment it will use, its crew members, and the managers that it assigns to work sites.
Shore Up Safety - Our programs keep an eye on safety protocols used during the job and make sure that nothing threatens your vehicles, the property, or most importantly, your employees. If someone does engage in unsafe practices, our programs will issue warnings and violations and will inform managers to take more comprehensive action.
Aid Administration - After collecting all the necessary data on construction and disaster recovery sites, our programs will deliver reports to the relevant administrators, highlighting anything they need to know to manage their operations effectively.
Our software is compatible with a wide range of devices and operating systems. This allows all firms and organizations to integrate our programs with their other equipment quickly and efficiently. To further enhance this efficiency, Ticket Watch™ provides comprehensive support for new customers, informing them of any changes to expect once our software is in place. With our support, you can take immediate advantage of all the benefits of our programs, transforming your organization without skipping a beat.
---
Leading Material Hauling Software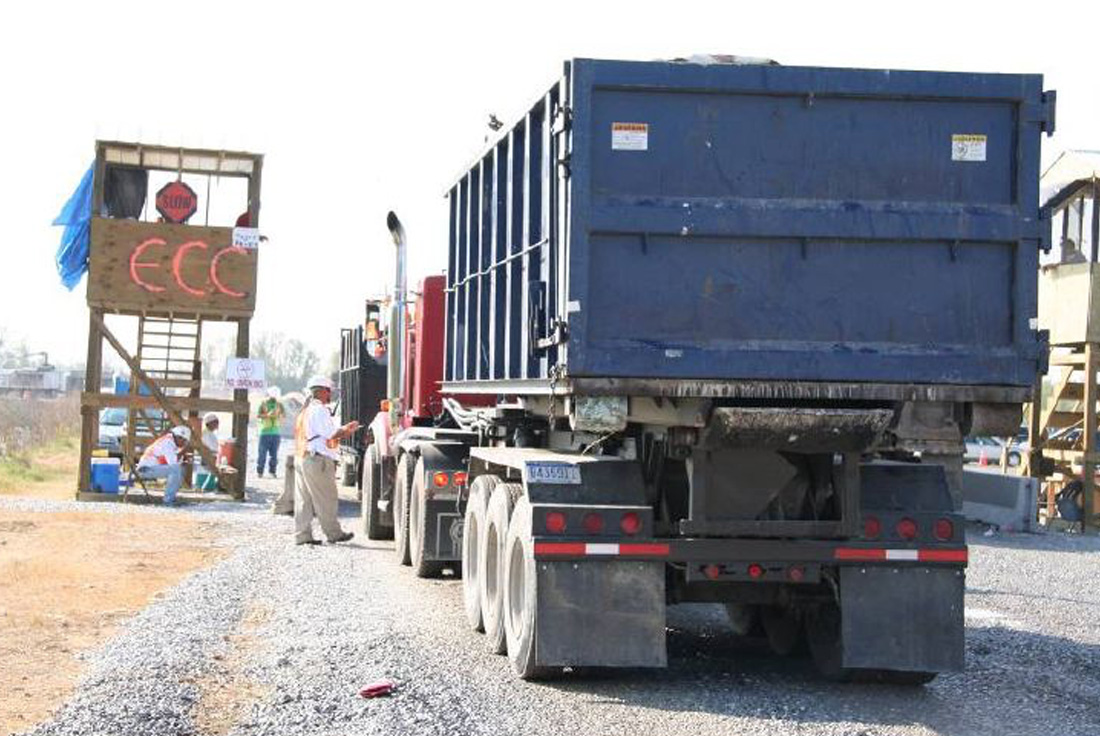 Ticket Watch™ software is held in high regard by material hauling companies, in large part because of our commitment to eliminating the rote tasks of materials management. Entering data, designing reports, and recording vehicles' conditions and drivers all take up considerable time and effort, yet no business can afford not to do them. Under traditional organization methods, this means that you and your employees will have to waste your time on small monotonous tasks, distracting you from more engaging aspects of your work.
Our programs are able to automate the vast majority of these tasks, requiring minimal input from drivers and managers. As a result, you and your employees can focus on more dynamic or creative forms of work. These include planning more efficient company operations, improving your communication with clients and suppliers, and taking proactive steps to prevent mistakes or delays in the future. All of these efforts improve the productivity and reputation of your company over the long run, but they are only possible if you are not focused on more minute concerns.
Ticket Watch™ constantly seeks to improve the effectiveness of our services. We review our software regularly for bugs and vulnerabilities and refine the programming based on the demands of past and present customers. Whenever we make a modification, we inform our customers about it in detail, making sure that they can take full advantage of the changes while avoiding any disruptions to their operations. The disaster and construction management industry never stops changing, so we never cease to enhance our software.
---
Reliable Disaster Management Software
Whether you're responding to a hurricane, a tornado, or any other FEMA disaster, reliable truck management is crucial for recovering from its most serious consequences. Trucks play a key role both in clearing away the debris from serious catastrophes and in furnishing the materials to rebuild afterward. Vehicle management thus makes the difference between an enduring catastrophe and a rapid, robust recovery.
Ticket Watch™ is committed to maximizing the effectiveness of disaster recovery while minimizing the time it takes to recover. To that end, our programs provide:
Visual Verification - Using GPS tracking software, we offer updates on the location and course of your trucks in real time. This allows you to determine how long it will take for the necessary vehicles to reach or return from disaster sites. It also lets you correct mistakes more quickly if you discover that a vehicle is not on the right track.
Data Diligence - In addition to recording the trucks' locations, our software takes photos, collects signatures, and obtains all other necessary data from the disaster site. It immediately uploads all of this information to a centralized database, allowing experts anywhere in your company to learn all they need to know from the disaster.
Login Limitations - Our software incorporates advanced security protocols and permissions, ensuring that no one has access to data who is not authorized. Logins can be tailored to the role and authority of the person trying to access the information, so as to provide each worker with the data they need while not compromising other sensitive reports.
Resourceful Reporting - Once it has collected disaster data, our software can filter that data and create reports. You can customize reports to suit them to your business and set the software to release them automatically. This makes it easier to present information on past disaster recovery efforts and make plans for future improvements.
FEMA Facilitation - We provide FEMA debris software to prepares reports in a way that is consistent with all Federal disaster management standards. Through our programs, you can minimize the risk of auditing or interference from any applicable authorities.
Ticket Watch™ strives to offer clear, understandable reports for all disaster management operations. We ensure that all of your employees can comprehend and act on the information we provide, improving their safety and allowing them to do their jobs as effectively as possible.
---
Convenient Dump Truck Hauling Software
One of the most common sources of unexpected costs on a construction or disaster recovery site is dump truck management. The more complicated or extensive the job is, the more difficult it is to keep track of how many loads each dump truck carried, who was driving each truck, what fuel and equipment needs the trucks have, and a myriad of other key concerns. Failing to keep track of these issues, however, can lead to redundant efforts, equipment problems, pay disputes, and other issues that can vastly increase costs or derail the job entirely.
Ticket Watch™'s dump truck hauling software offers automated tracking for all of these processes.
By incorporating the latest technology into your hauling processes, we give you the power to:
Mitigate Mistakes - Our vehicle ticket software keeps track of all of your trucks, what jobs they are doing, and the rate at which they are doing those jobs. Using it thus decreases the risk that you will assign too few or too many trucks to one site, a costly mistake that wastes both times and resources.
Strengthen Safety Protocols - Our software provides alerts for any threats to your drivers or equipment and can assess the condition of your vehicles and reduce the likelihood of accidents. Not only does this keep your drivers safe, but it also preserves your inventory and eliminates a source of major delays.
Pay Prudently - Besides protecting your drivers, our software also reduces the likelihood of problems paying them. By tracking which driver operates each truck and the amount of driving he or she did, Ticket Watch™ ensures that all workers will be fairly compensated for their contributions. This improves drivers' job satisfaction, loyalty, and productivity.
Communicate With Customers - Tracking software from Ticket Watch™ offers detailed updates on the progress of your trucks in real time. It will thus be easier for you to communicate with your customers, providing them with meaningful updates on when they can expect the job they hired you for to be finished. Your customers will thus be more confident in your progress and your ability to get the job done quickly.
Plan Proactively - Your customers aren't the only ones who will benefit from access to detailed data on your dump truck operations. By looking through the history of your work, identifying examples of inefficiency or missed opportunities, and taking corrective steps, you can dramatically improve your company's productivity. Our software gathers and reports all the information you need to evaluate and enhance your trucking activities.
The value of these improvements goes far beyond raising short-term productivity. Over time, your company will gain a reputation for safety, efficiency, and committed customer service, convincing new clients to give you their business and old ones to remain loyal. The initial benefits of using Ticket Watch™ thus reverberate throughout the life of your company, setting the stage for enduring success.
Don't let debris slow you down. For more information on improving the effectiveness of construction and disaster recovery, contact Ticket Watch™ today.