Ticketing Software That's a Guaranteed Value-Add to Your Business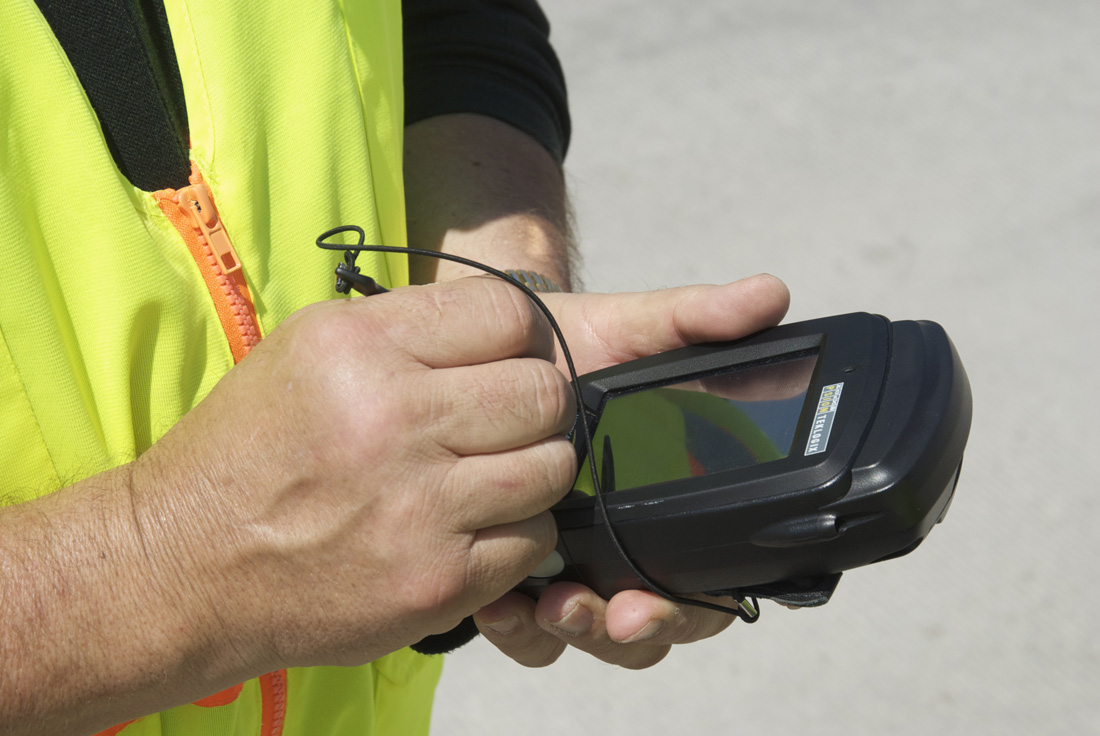 Developed utilizing more than four decades of experience in the trucking industry, Ticket Watch's™ innovative ticket management and monitoring system was designed to meet the challenges and needs of the construction, trucking and emergency management industries and help alleviate the issues with efficiency, accountability and fraud that can easily arise when a truck management system is based on paper load tickets.
By allowing for real-time tracking of all stages of the process, Ticket Watch™'s automated debris management software allows businesses to stay on top of their fleet. Our software system allows companies to easily monitor their debris contractors to certify complete compliance with contractual requirements. In order to stay on top of important loads, the Ticket Watch™ software enables easy monitoring of data ticket entries and load metrics while empowering your office staff to quickly create project worksheets and coordinate relevant data into presentations to your clients and FEMA.
---
Ticket Watch™'s Ticket Management and Monitoring Solution
Traditional paper-based load ticketing systems have long been a staple throughout the trucking industry, but tracking methods that rely on physical load tickets require significant investments of time and money and are prone to human error. At Ticket Watch™, we offer an elegant technology-based vehicle ticket software solution designed to alleviate the issues inherent in paper-based tracking systems.
Ease of Ticket Tracking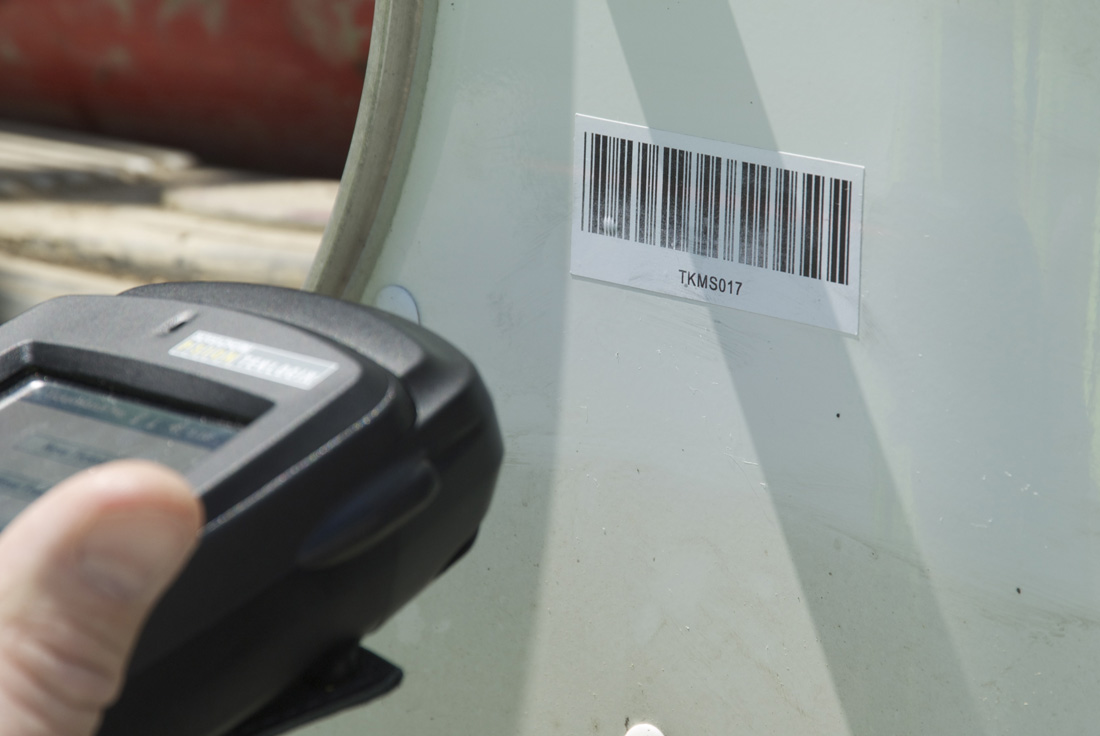 Ticket Watch™ completely does away with the need for paper truckload tickets. Instead, our fleet ticket software utilizes hand-held bar code scanners and a system of vehicular barcodes to capture, track and match load tickets electronically. Paper load ticketing systems depend upon laborious physical data entry that is susceptible to human error, and physical load tickets can easily be lost. With Ticket Watch™, all load information is captured automatically and managed by our software system, removing the potential for data entry errors. Similarly, the risk of losing tickets is eliminated because all load information including driver's signatures is accessible immediately via the Ticket Watch™ website. The time required to search for lost tickets and reconcile paper tickets is reduced to zero, and the risk of fraud is eradicated as our vehicle ticket software increases accountability. In short, TicketWatch™ is designed to allow our customers to track each load from pick-up to drop-off in real time and without touching a single piece of paper.
Simple Implementation
Our software system is designed to be easily implemented, and the Ticket Watch™ team will work closely with both your field agents and your office administrative staff to ensure proper set-up with minimal room for delays or inaccuracies. Our consultants start by entering all relevant information directly into our fleet ticket software system via our website in order to create barcodes and assign them to particular vehicles. Once the barcodes are generated and attached to your fleet, your company is ready to begin using the Ticket Watch™ system. Our clients have found our system to be intuitive and easy to get up and running. Because information on all scanned loads is immediately added to our vehicle ticket software interface, understanding how to track loads and generate reports through our web-based system is simple to understand and straightforward in execution.
Cost Savings
By streamlining your load ticket process and eliminating the main causes of human error, Ticket Watch™ has the potential to create significant cost savings for your firm. Loads can be sent on their way faster thanks to our easy-to-use bar code scanning system, allowing for quicker truck turn-around time and greater load potential. The time spent reconciling loads is also greatly reduced, lowering administrative costs. Paper ticketing systems require extensive time spent searching for and correcting common data entry errors; studies have shown that both handwriting and typing are prone to one error for each 300 characters, while bar code scanning reduces the error rate to just one in every three million charters.
Furthermore, Ticket Watch™ integrates directly with many popular accounting software options such as QuickBooks; our team has observed that many of our clients are able to reduce their time spent processing administrative and accounting tasks by as much as half, creating savings in an area in which it is often difficult to decrease fixed costs. By reducing necessary administrative functions, your firm stands to immediately realize a significant increase in your bottom line. Ticket Watch™ has found that our vehicle ticket software system can fully replace an office worker manually entering paper load ticket data at half the cost. Moreover, the increased robustness of load ticket tracking made possible through our software system can prevent major incidences of fraud and prevent unexpected costs due to employee malfeasance.
---
Key Features
Remote Management
Thanks to Ticket Watch™'s GPS technology, our fleet management software system allows you to track every vehicle in your service in real time. You will no longer need to rely on paper tickets and a string of communication attempts with your field agents to locate a particular load; one quick glance at Ticket Watch™'s easy-to-use software interface will keep you up-to-date with your drivers' activities and their loads' locations. This ability to stay informed on your fleet's activities as they happen will greatly improve your remote management capabilities, allowing you to streamline your fleet administrative tasks and freeing you to move on to other pressing duties.
Process Visibility
Gaining greater visibility into the progress of drivers, trucks, and loads is a goal of many business owners and fleet managers, but this is a difficult goal to achieve with a paper-based load ticketing system. One of Ticket Watch™'s key capabilities is the transparency our system allows at all points in the lifecycle of a load. From pick-up to drop-off, our fleet management software allows clients to review time-stamped bar code scan data and access real-time GPS-based tracking of loads in progress. Having a clear view of who has their hands in the process at each step is also critical, which is why our system is designed to let customers view and set role-based security permissions.
Data Collection
Reconciliation processes and efforts to improve your company's load management procedures both rely on one thing: complete and detailed data points. Ticket Watch™'s fleet ticketing software is designed to collect and store a wide variety of information on your fleet, drivers, and loads to help you track and manage your business more efficiently. Whenever one of our system's bar codes is scanned, the information collected is automatically synchronized with our central software database to allow easy access and review from any location of all collected data including photos, driver's signatures and more.
Learn more about Ticket Watch, the industry leader for Automate Debris Management Systems.
Reporting Capabilities
Data collection is important, but sifting through hundreds of data points can be cumbersome. For this reason, TicketWatch™ offers robust reporting capabilities to allow our customers to quickly and easily review the information they need. Whether you are conducting an internal audit of your fleet or you are looking to prepare a presentation for your own clients, the custom reports that our vehicle ticket software can provide will help you streamline your efforts.
Data Security
Paper load tickets can be easily tampered with, but the Ticket Watch™ fleet ticket software system offers robust security protocols to help you safeguard your important fleet data and protect against fraud. Our system allows you to designate specific roles with access restrictions, allowing you to limit which of your employees sees particular data to help you protect the integrity of your fleet.
---
Applications
Ticket Watch™ works with public and private companies as well as governmental agencies to provide accurate and intuitive load tracking and fleet maintenance software. Our system is designed to work for a variety of applications in a range of industries.
Construction Management
Effective construction management requires that the general contractor or construction management agent knows where all their materials are at all times. Ticket Watch™'s vehicle ticketing system allows construction teams to electronically track each load in progress, from collection through disposal. Drivers can be easily coordinated through our logistic data management capabilities, and our GIS and digital photography features allow for a more robust overview of your fleet.
Because Ticket Watch™ integrates easily with a variety of accounting software options, your back office team will be able to seamlessly reconcile your tickets to guarantee an accurate and expedient billing process. Our customer service team also provides thorough onsite training and ongoing technical support for any issues that may arise, ensuring that your entire team can take full advantage of the Ticket Watch™ fleet ticket software system.
Hazardous Materials Management
Working with hazardous materials requires a robust and secure fleet management system to ensure the proper handling of restricted and potentially dangerous materials. Ticket Watch™ works with our hazardous materials management companies to implement a comprehensive system of barcodes for their hazardous storage units, allowing these companies to effectively guard against improper supervision of their units.
Because our scanned barcodes allow our clients to track the GPS coordinates of each unit, companies can locate and validate where the material is stored in real time. Hazardous materials that require special handling instructions or should be subject to exception handling processes can be indicated during our implementation process, ensuring that the delivery agent who scans the bar code has the appropriate information for the material's handling.
Disaster Debris Removal
Following a disaster, debris removal must be handled quickly, efficiently and safely. Many companies utilize a traditional paper-based ticket system for managing their debris removal process, but such ticketing systems have many drawbacks. The possibility of human error leading to incorrect data entry and issues with reconciliation is large, and paper-based systems open the door to fraud potential and significant security risks. Automated debris management software provides an elegant technological solution with many benefits over this outdated alternative.
Don't let paper tickets slow you down. For more information on the effectiveness of our fleet management software system, contact Ticket Watch today.